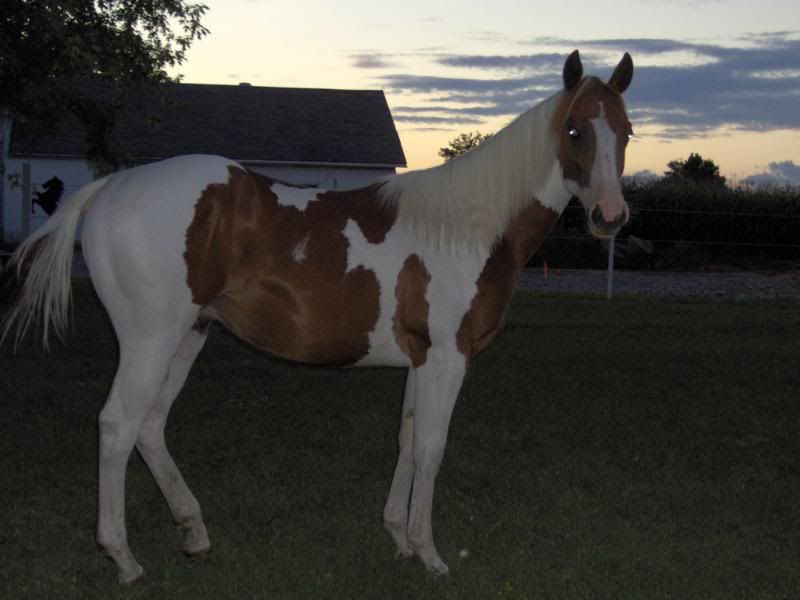 Yep, I'm the Best Husband In The World.
I bought Sara a horse for our anniversary. It was easy, really. She had been looking for a new project, and this one came along at precisely the right moment (read: I hadn't a clue what else to get her).
He's 18 months old, nice and stocky build, and nice and quiet.
We picked him up Tuesday nite. He's never been on a trailer but walked right in. He hauled quietly and stood quietly when we stopped for gas. Sara worked with him a little last nite and he's a quick learner.
Should turn out to be a nice little horse. Just gotta find him a name. He came to us named Diego, and we're not too keen on that one. Any suggestions?