Whew, time flies....Here's a brief rundown:

Bella, the Morgan mare left to go visit Jeremy Tilton at Liberty Horses to ready her for the show season. This is a horse that was boarded by us since September. Jeremy will do good things for her and her owner.

Copper Casanova arrived.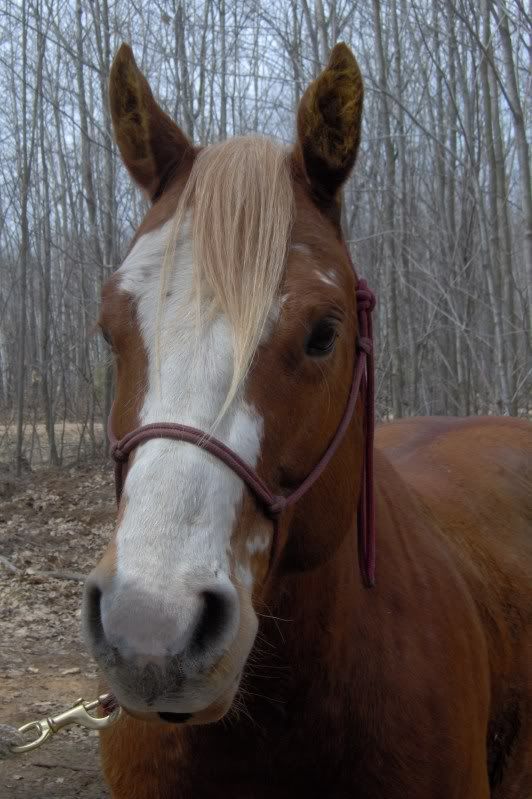 He's being boarded here with the arrangement that we can use him for the trails and even for shows if we want to. He's a handsome bugger who needs a job, and he's for sale. Anyone interested? He's an eight year old APHA gelding that stood at stud until last fall. He was broke to ride as a three year old then left to be a stud since. He came to us very rusty but is coming along very well. We took him on his first trail ride in the Machickanee on the 17th and he was super. Crossed bridges, went thru the stream, ponied Kirby behind him. We had trucks and dirt bikes pass us and he never batted an eye. He doesn't get rushy or excited when he saw other horses behind him or ahead of him on the trail.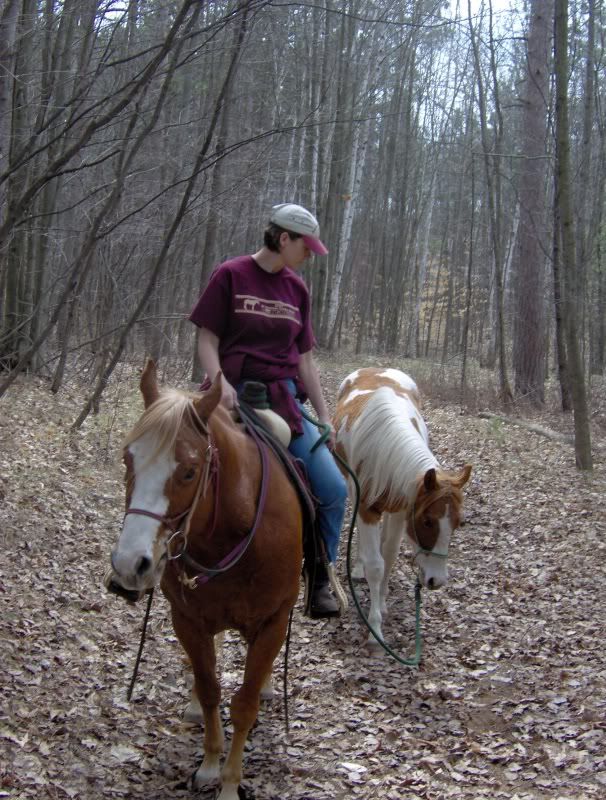 Yesterday we hauled him to Heartland Stables in Custer to attend his first show. Again, he just takes it all in. Doesn't act spooky or jumpy, and doesn't get excited. The purpose was just to take him there to ride him around the commotion, but he ended up in the ring in a walk/trot class and placed 4th out of 13 horses! Looking forward to many more trail rides with him in the near future.

Last week we found Jin in the pasture with his blanket all tangled around him and he was lame. He either got twisted up in the blanket or he was rough-housing with Wyatt, or both, but he's got some soreness in his back. It seemed to get better during the week, but he wasn't sound enough for the show yesterday. Knowing Jin, he'll be perfectly sound today, the big turd.

We've had nothing but rain for the last four days. The pastures are soggy mudholes. I've had to turn the boys out onto the big pasture just to give them some relief from the slop, but it kills me to see them tear it up. Oh well.

I've made absolutely zero progress on my veggie garden. Good intentions got pushed aside by other chores, but I think I'll be able to get to it this week.

Wyatt leaves for his new home on Wednesday. We'll be sad to see him go, but he's moving to a nice place with a new pasture buddy.