Look what's coming, and it's not Santy Craws: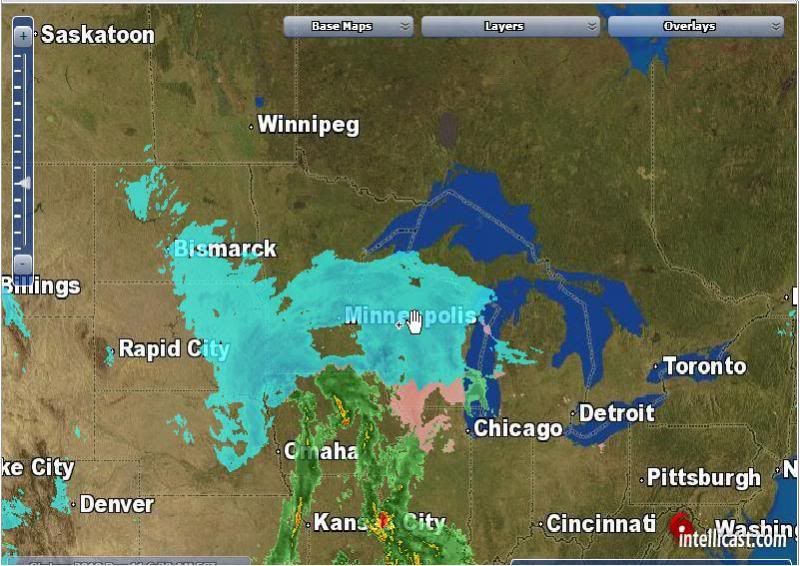 For my readers (I thank you, both of you) from the south and other lovely places that don't experience winter in it's full fury, that blue color represents snow. Lots of snow.
The green is rain of course, and the pink stuff is a mix of pure hell. I, apparently, live just north of hell.
We have 10"-18" of whiteshit expected. Followed by strong winds to blow the whiteshit into drifts and just make a bigger mess of things, followed by frigid cold temps to freeze the whiteshit drifts in to place.
Ho Ho Ho...