Well, here it is....
60' x 104' Walters Building with 14' sidewalls. This size of a building allows for 12' x 10 stalls, a 12' wide aisle, and a 60' x 80' riding arena.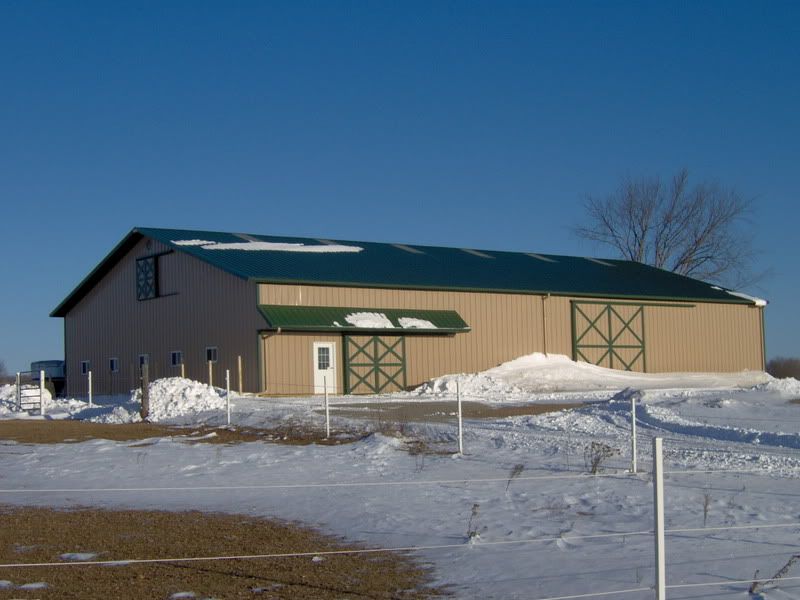 Construction finally began in early September. We were delayed for ten weeks because of the weather, scheduling conflicts, and a delivery mishap. But it eventually started and the barn began to take shape.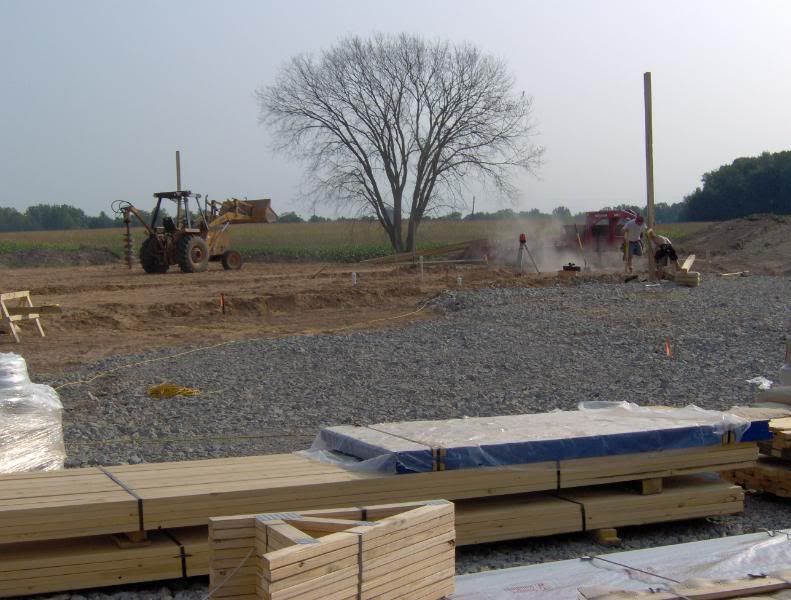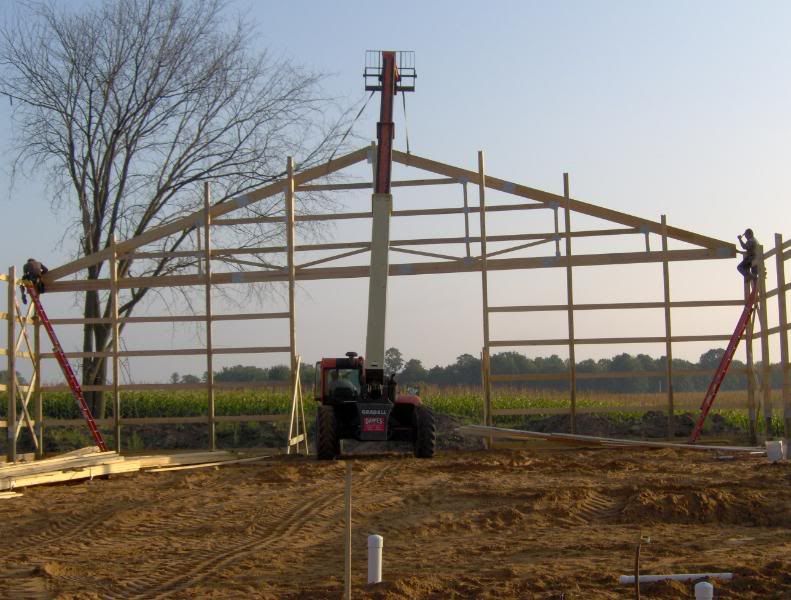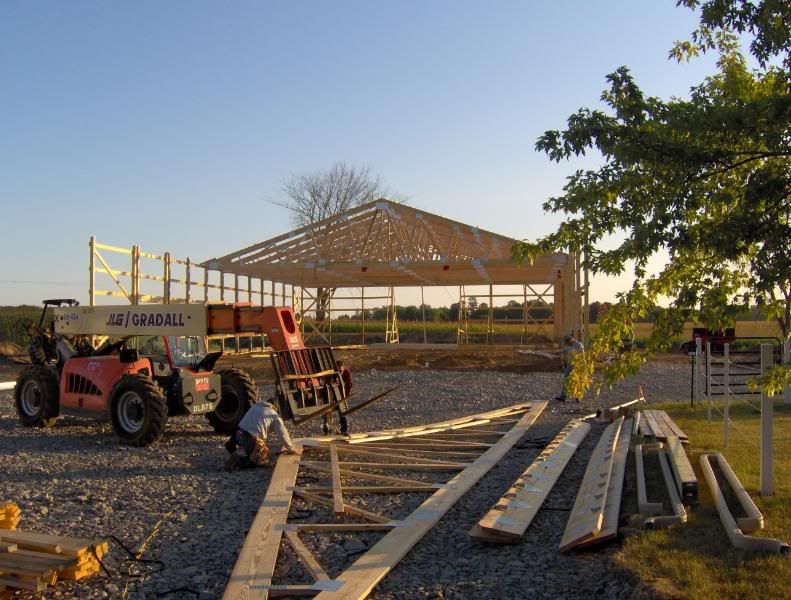 The first task to complete was to line the arena walls. The posts were set at 8' on center, so lining it with 4' x 8' sheets of OSB was easy. We put a treated 2" x 6" on the bottom, boxed out the top with another 2" x 6", then applied the OSB. Gus and Sharon graciously loaned us their air nailer which has been a great help. Sara and I got the arena lined in just a few hours. We slopped a few coats of white paint on the OSB to keep it looking neat.
After that came the concrete for the aisle and stall areas. Our neighbor just happens to be a concrete finisher and gave us a really good price for his crew to come in. This was a portion of the building that went as smoothly as one could hope for. He took care of every aspect of the concrete project; from the measuring to the ordering of the cement to the hiring of the crew.

The framing for the floor of the hayloft was the next project. We installed support beams across the width of the barn, nailed the floor joists onto the beams, then fastened the plywood flooring to the top of the joists.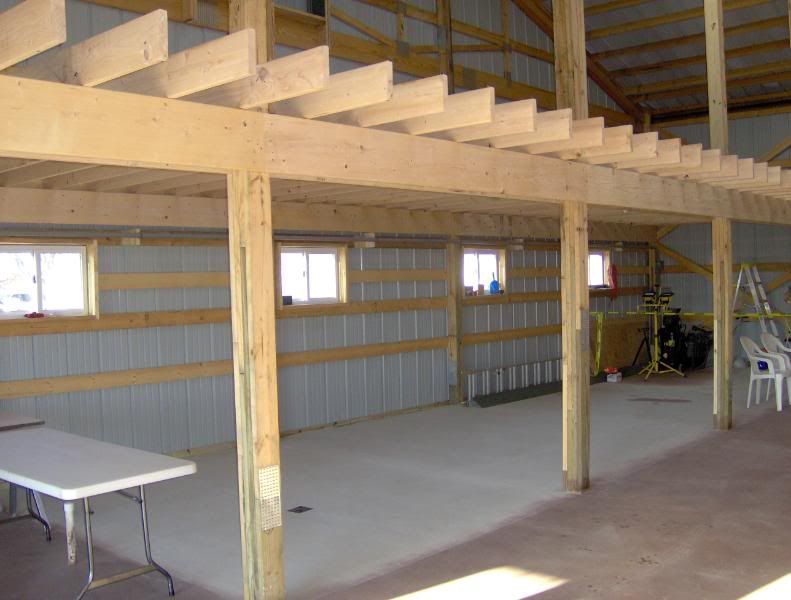 Sara and I framed up the tack room next. Little by little it is all taking shape. The stalls went up easily and I really like how they turned out. I decided to use electric conduit for the bars to divide the stalls and we're happy with how it looks. Not too sure how it will stand up to the horses, but they seem quite secure.
The arena sure has earned it's keep over this winter. Sara rides at least four times a week if it's above 15 degrees. Which didn't happen often in January....