Meet Jones.
Mr. Switchblade Jones.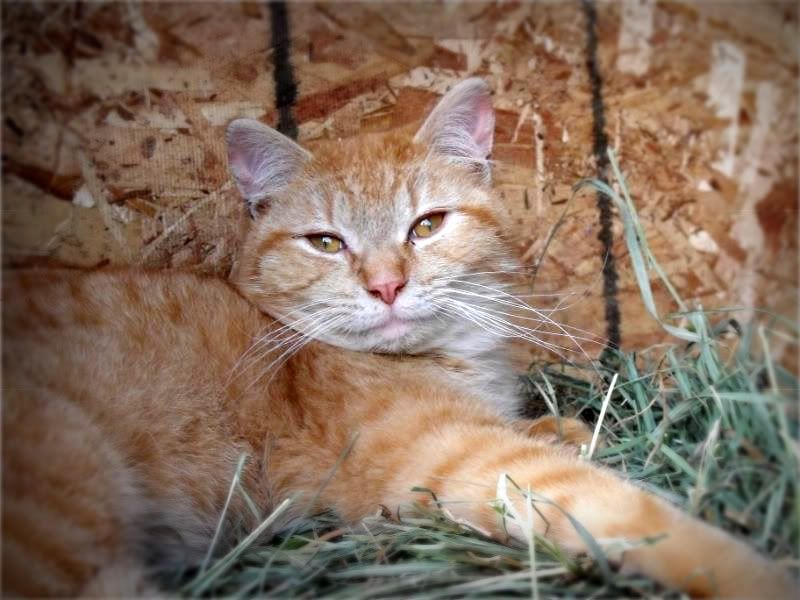 His kingdom is the barn and he rules over everything that happens in the barn with a well armed paw.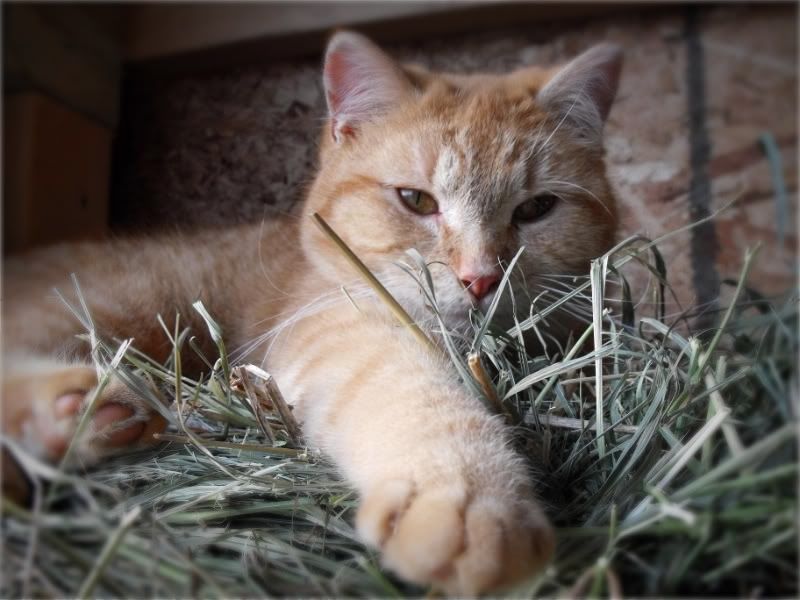 He is by far the most vocal cat I have ever owned.
When he is not yelling at you for some unknown reason, he does this.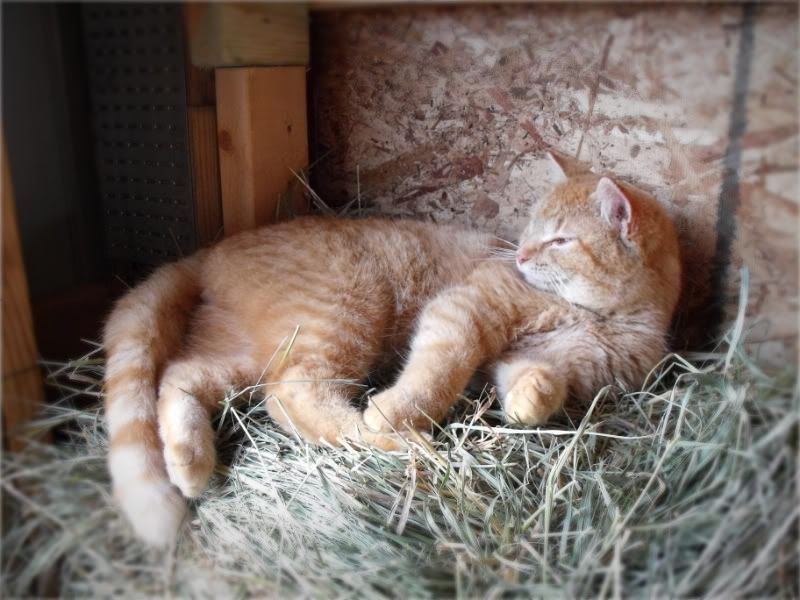 He's got it good and he knows it.
We have to give a big thanks to Heather for letting us adopt this big lug.