Our club's open house trail ride was yesterday. I had to guide the 9 am ride, and there wasn't hardly anyone there: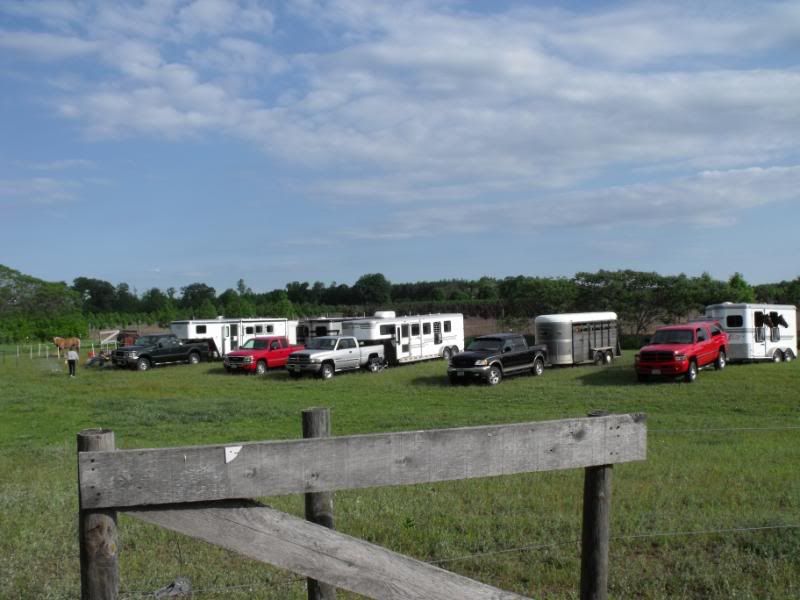 Only one lady was ready to go, so I had a small "group":
We rode for a bout 3-1/2 hours and had a great ride.
We returned to see this:
These two were giving wagon rides around the farm:

And we had live entertainment: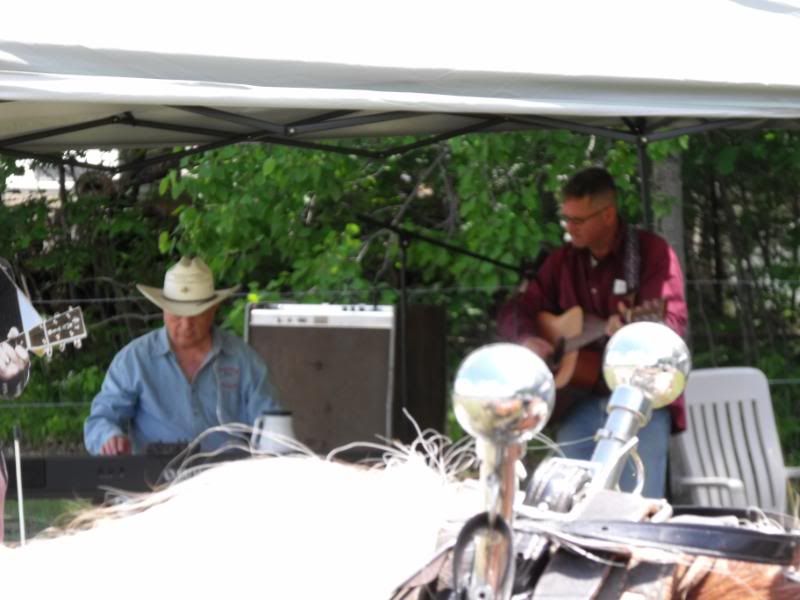 It was a great day.
I own the best horse in the
world.