It's that time of year again.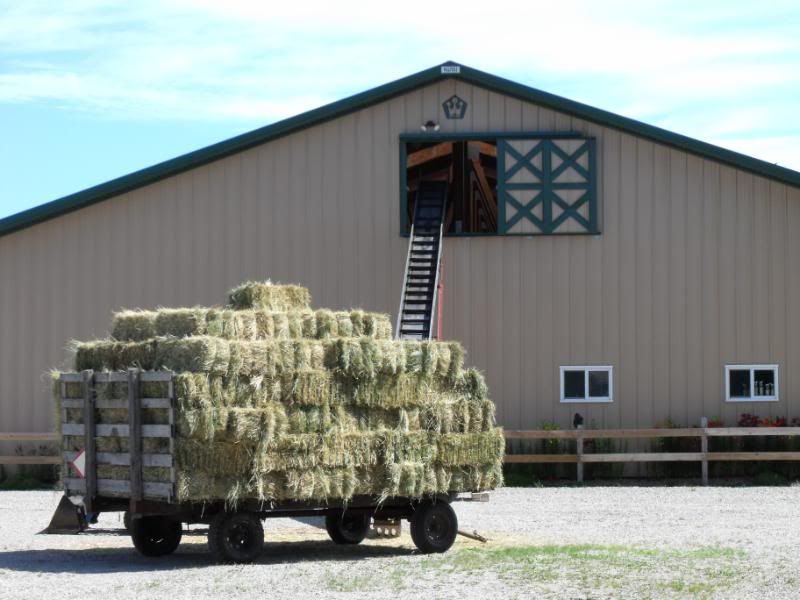 With a wet and cold spring, we were all wondering how the hay crop was going to be. First crop is a little late this year, but things dried up nicely and we've had a spell of warm and dry weather.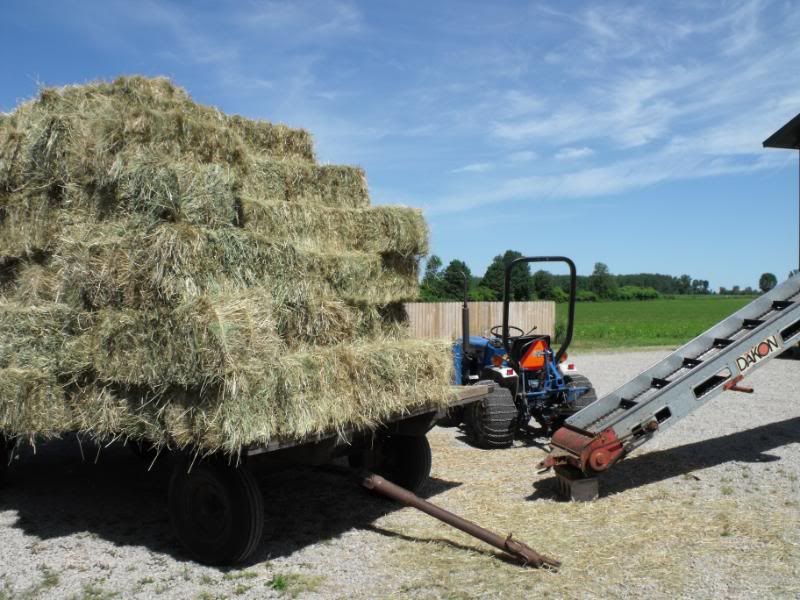 This is nice stuff. All grass, and very soft.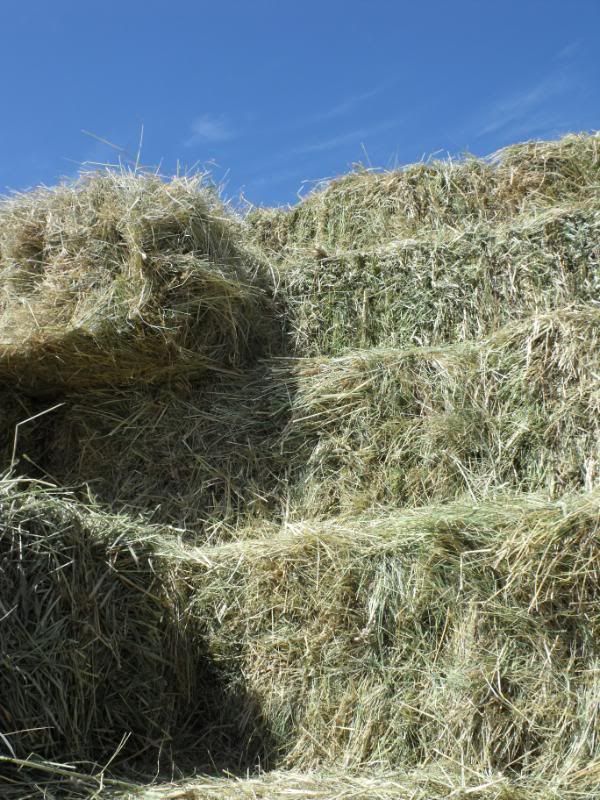 Good for keeping those tummies warm thru Wisconsin's 11 months of winter.
The loft was getting a little low. Time to fill it back up again.
With 1500 square feet of hay loft, we can store a lot of hay.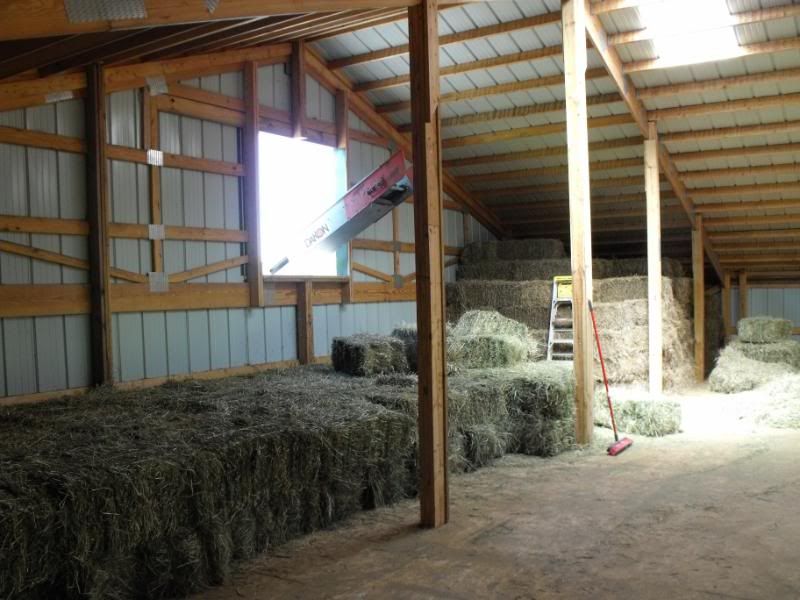 There's much more to come. Anyone wanna help?