So, as I sit here guzzling coffee and trying to think of something to write about, I'll offer you some random pics of the happenings around here.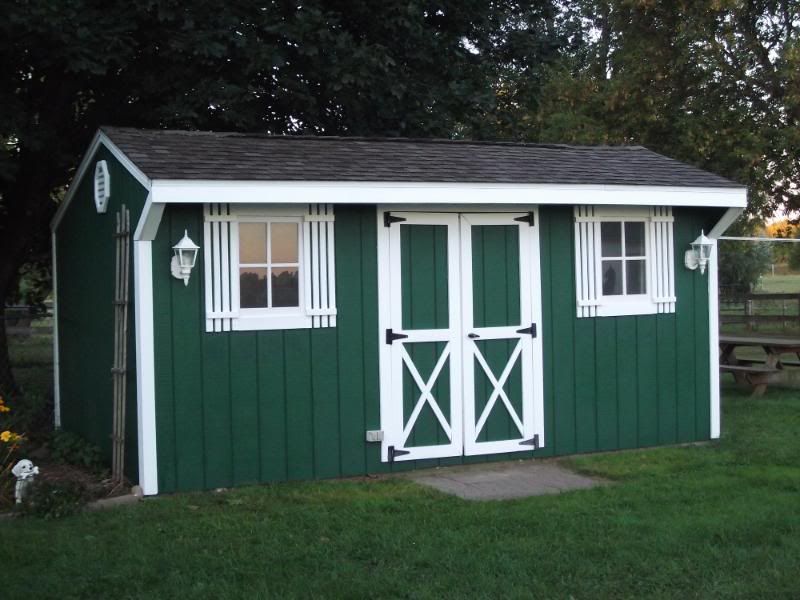 The little garden shed got painted. With the house and barn all tan, we thought we'd mix things up a bit and go with green on the shed.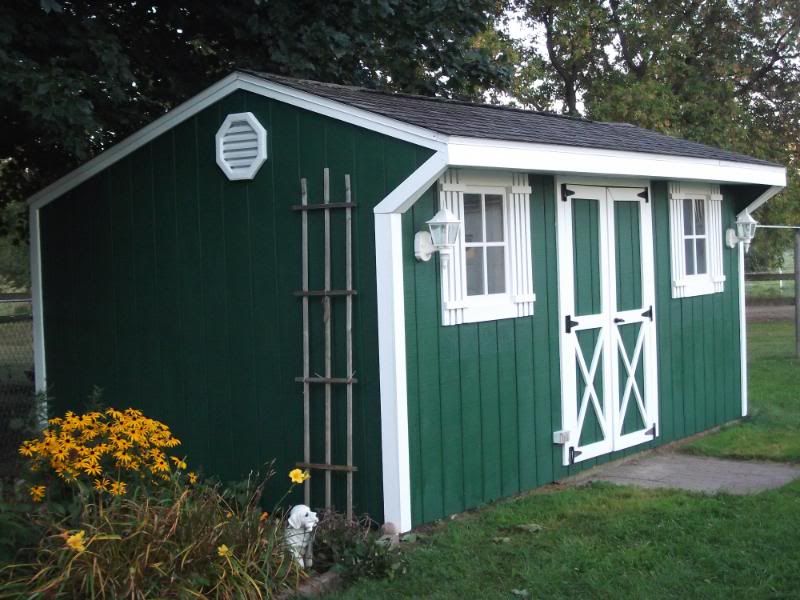 I likey.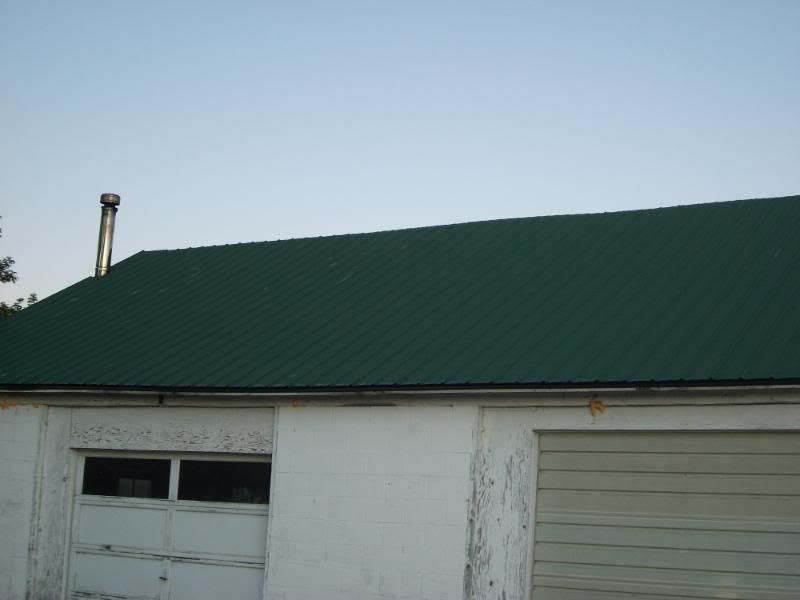 And the big shed got a new steel roof. The old shingled roof was so bad that the insurance company wouldn't even cover it. The fella we hired did a nice job, considering this old shed was built by two farmers in the 50's that didn't own a square and a tape measure between them. The roof peak snakes like, well, a snake, and the tamarack timbers used for roof beams made for a very uneven roof deck. Lines were run over the low spots and shims were nailed to the existing roof to try as best to level the surface before the steel was fastened down. It looks good and matches the barn now. Next summer we'll put steel on the front. Or paint it. I dunno yet.
And that car? The cool white one? The SHGN WGN? That's my daily driver. Finally, after five years of freezing my tookus, we got the heater fixed. I can now drive in relative comfort and not have to scrape the inside of the window to see.