Things are growing like crazy. We've had about 3 weeks without any rain, but I've been watering the veggies daily. The peas are just about done, green beans will need to be picked soon, and I picked some table onions and some beets last nite.

The flower gardens have done well considering I don't water them. This Jackmanii Clematis has really taken off this year.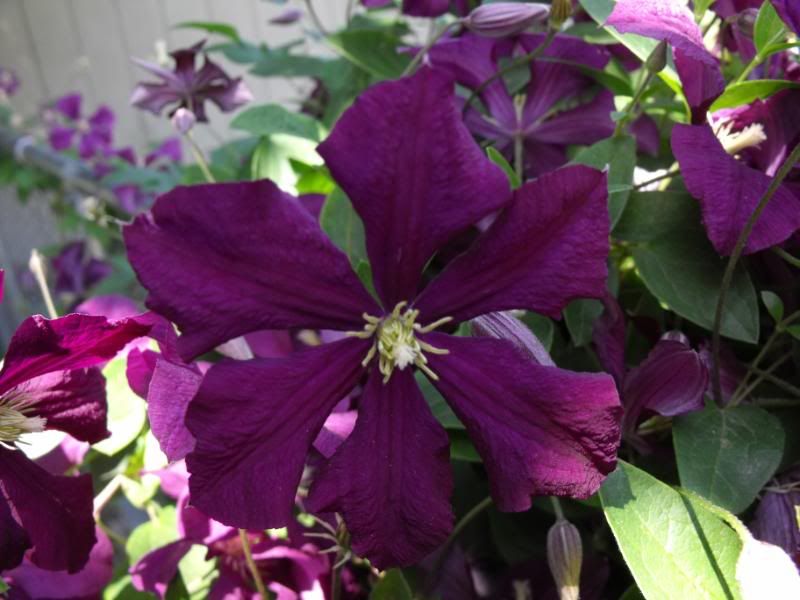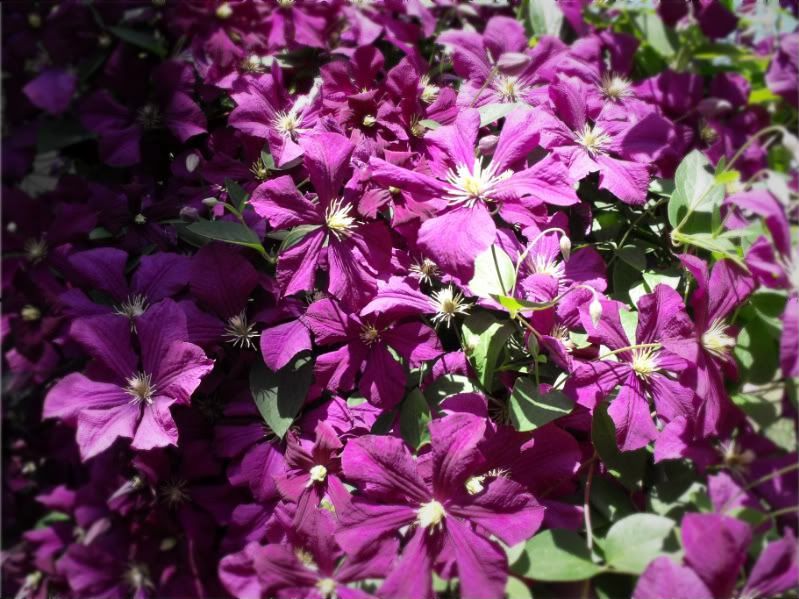 Even the lilies baking against the the barn wall have done well.