Where do I begin?
Due to the holiday falling on Saturday, we both got Friday off of work. We used the time to get all of our yard work and chores done so we could enjoy some of the long weekend.
Saturday morning we were up bright and ealry to meet Barb & Joe & Kailynn for an early breakfast before our trail ride in Mountain. Barb is who we sold
Copper
to about a month ago. He's fallen head over hoof for her. I'm so glad they've fit well together. Anyway, the ride could not have been better. Very few bugs, not too hot, and we did not meet one single other horse on the trails.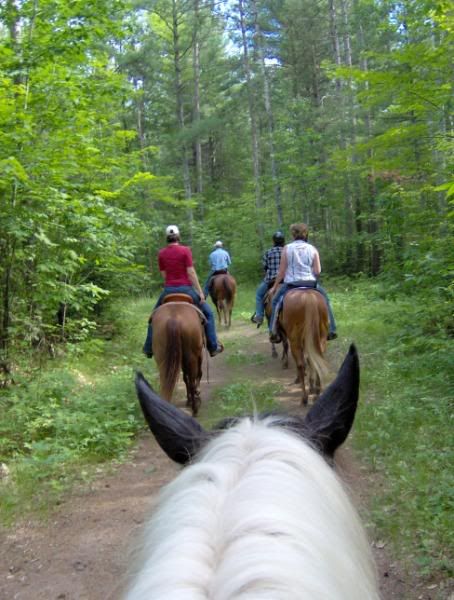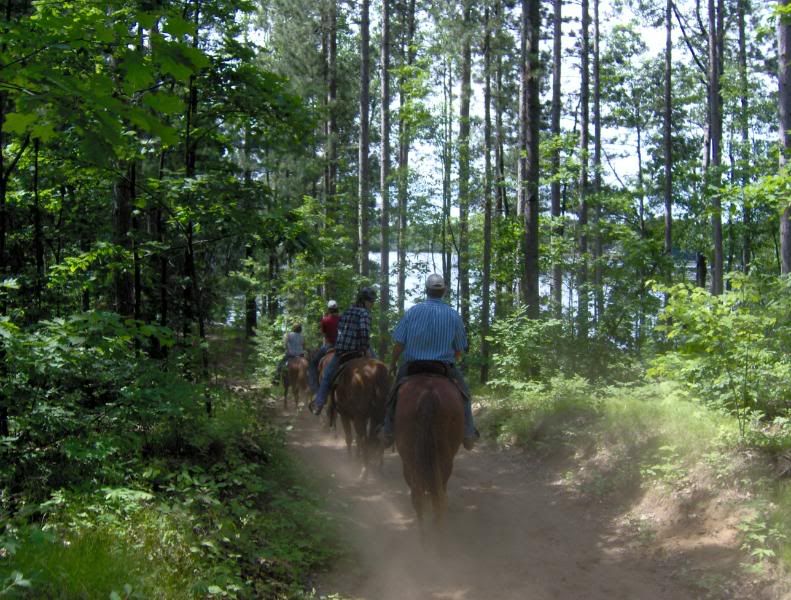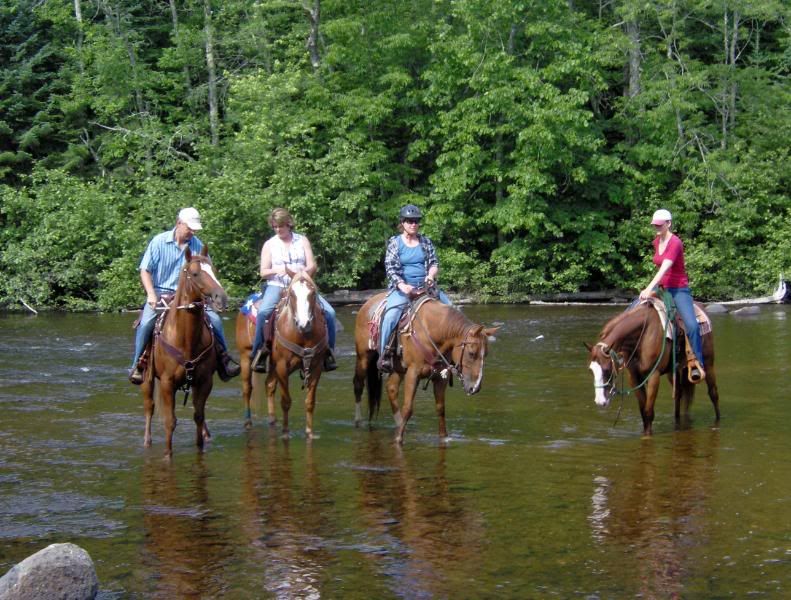 Then Joe took us up to the top of Lookout Rock. There were some steep trails on the way up.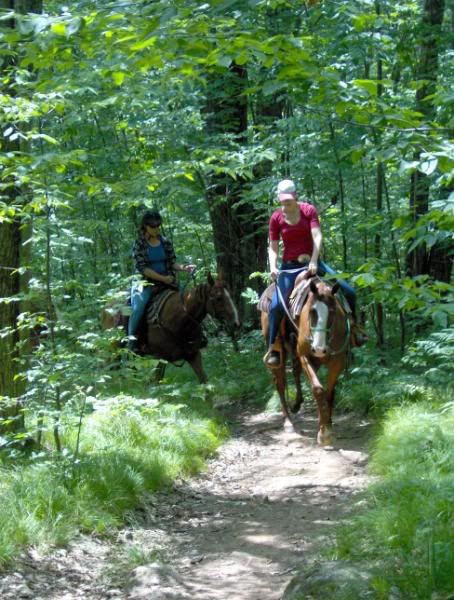 And we all enjoyed a nice view and some good laughs when we made it to the top.
After the ride we found a local Fireman's picnic, stopped for a burger and enjoyed a nice blues band. It was a long day, but one of the more memorable 4th's I've had.
Sunday was more yardwork and chores, then we took a break in the afternoon to take a ride out to the bayshore. We're only ten miles from Green Bay - not the city, but the water. It's fun to drive out to the end of the breakwater and watch the boats go by.
This, of course, is done after stopping at the Dockside for one of their famous Bloody Mary's. Mmm-Mmmm.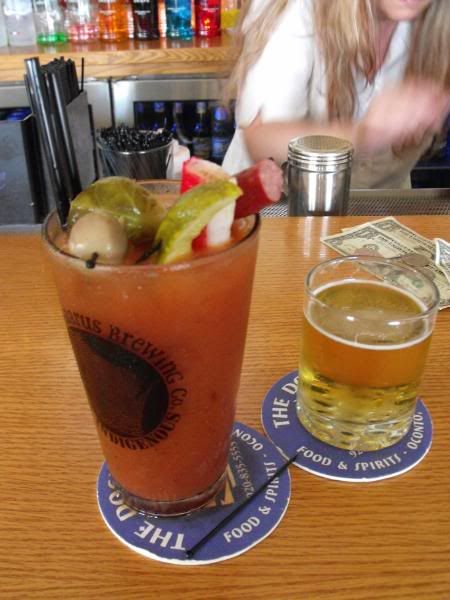 Unfortunately, I could only enjoy one.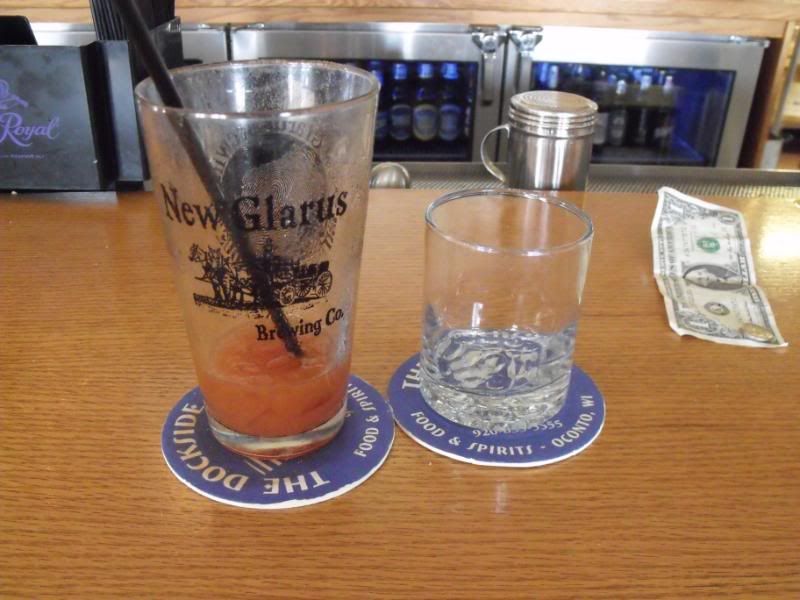 Out on the breakwater Sara felt the urge to strike a pose.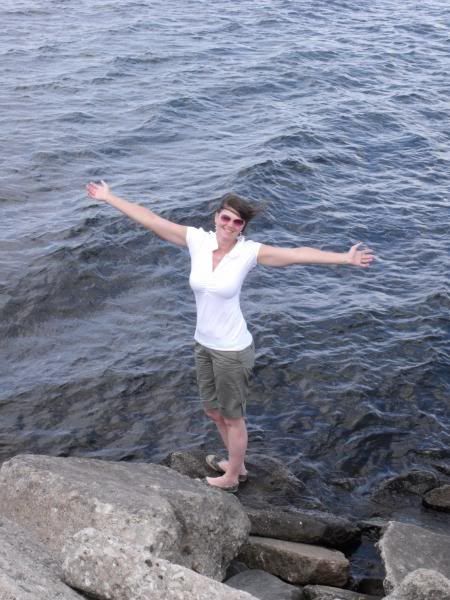 From there we headed north up the bayshore to Menominee, Michigan. They have a beautiful old downtown and a really nice marina.
Sara couldn't resist the urge to go in the water, but it was just too cold.
After our stroll around the marina, we stopped at a neat place across the street and had a bite to eat.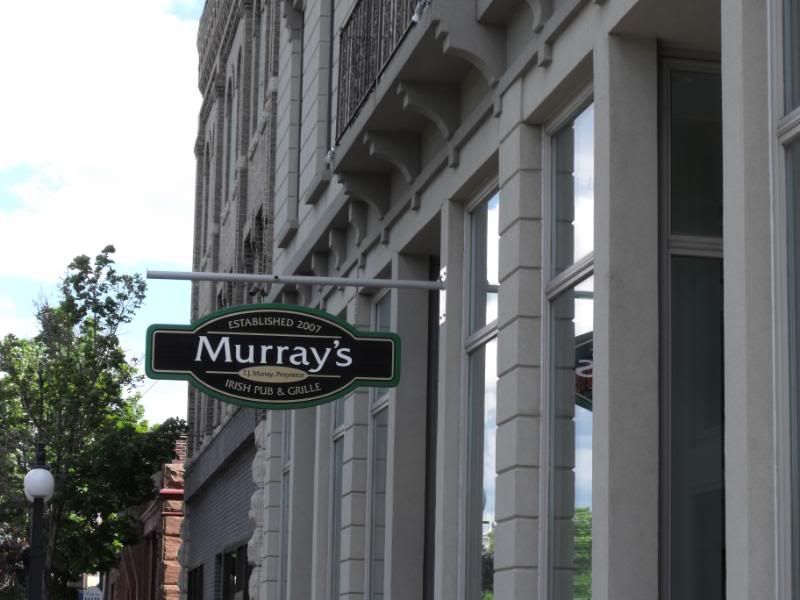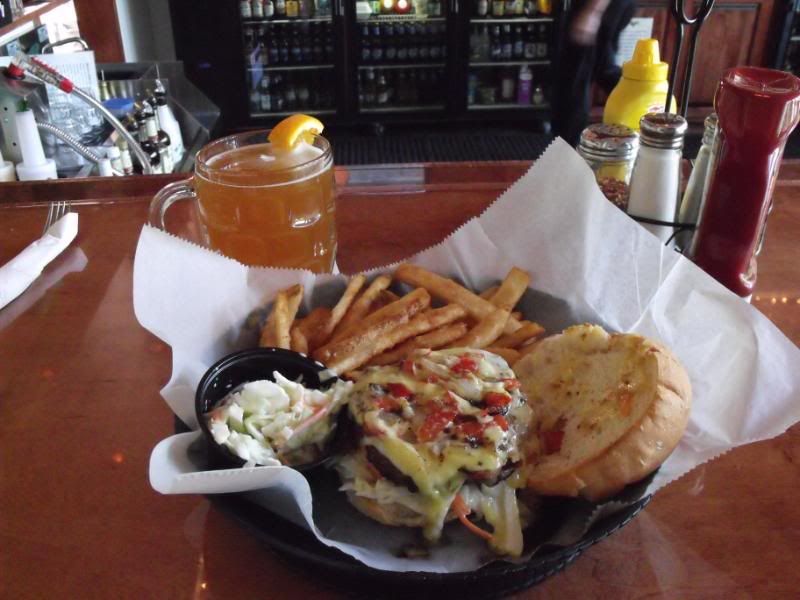 It was a great way to end a wonderful weekend.