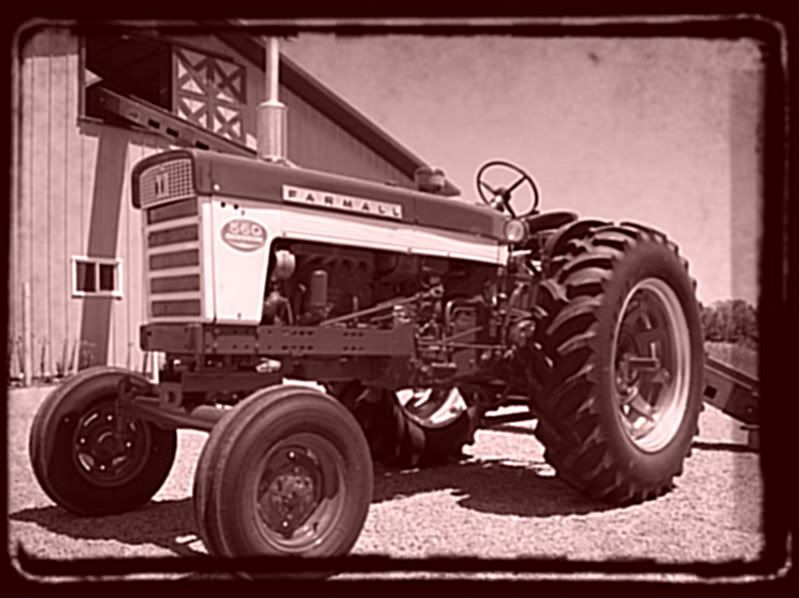 Monday morning the Hay Guy (my neighbor) came pulling up the driveway with this beautiful oldie.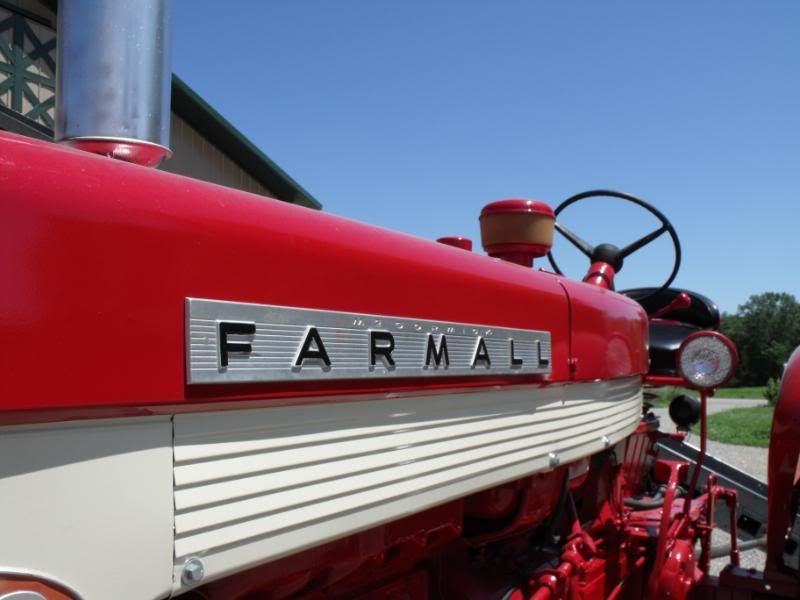 This was his father's 560. He got it completely restored last year. I felt very lucky to have it used at our place to run the elevator to load our hay.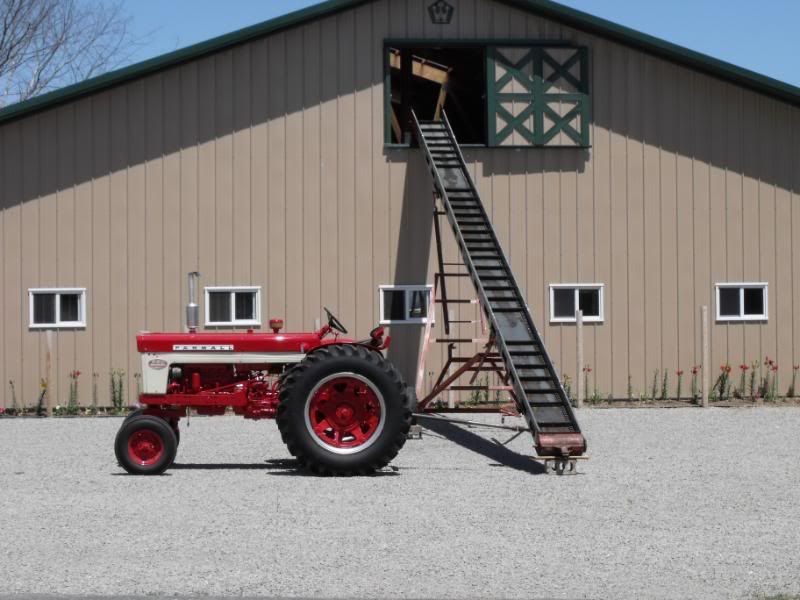 After getting the elevator hooked up, I just waited for the hay to arrive. And arrive it did.
They use basket style hay wagons. Crazy big baskets that load themselves and unload with a pull of a lever. This keeps the wagons in the field behind the baler where they are hard at work collecting more bales.
All in all 500 bales of first crop were delivered, sent up the elevator, and stacked all neatly in the new barn.
First crop was late this year. June's weather was not the best for haying, so we waited. We had about ten days of sun, wind, and low humidity. Couldn't ask for better weather to dry fresh hay. If the rains come that they are forecasting, second crop should be just around the corner. I hope we have good weather for that harvest, too.